Access estimates anywhere, anytime
Create and edit proposals wherever you are – from your computer, tablet or mobile.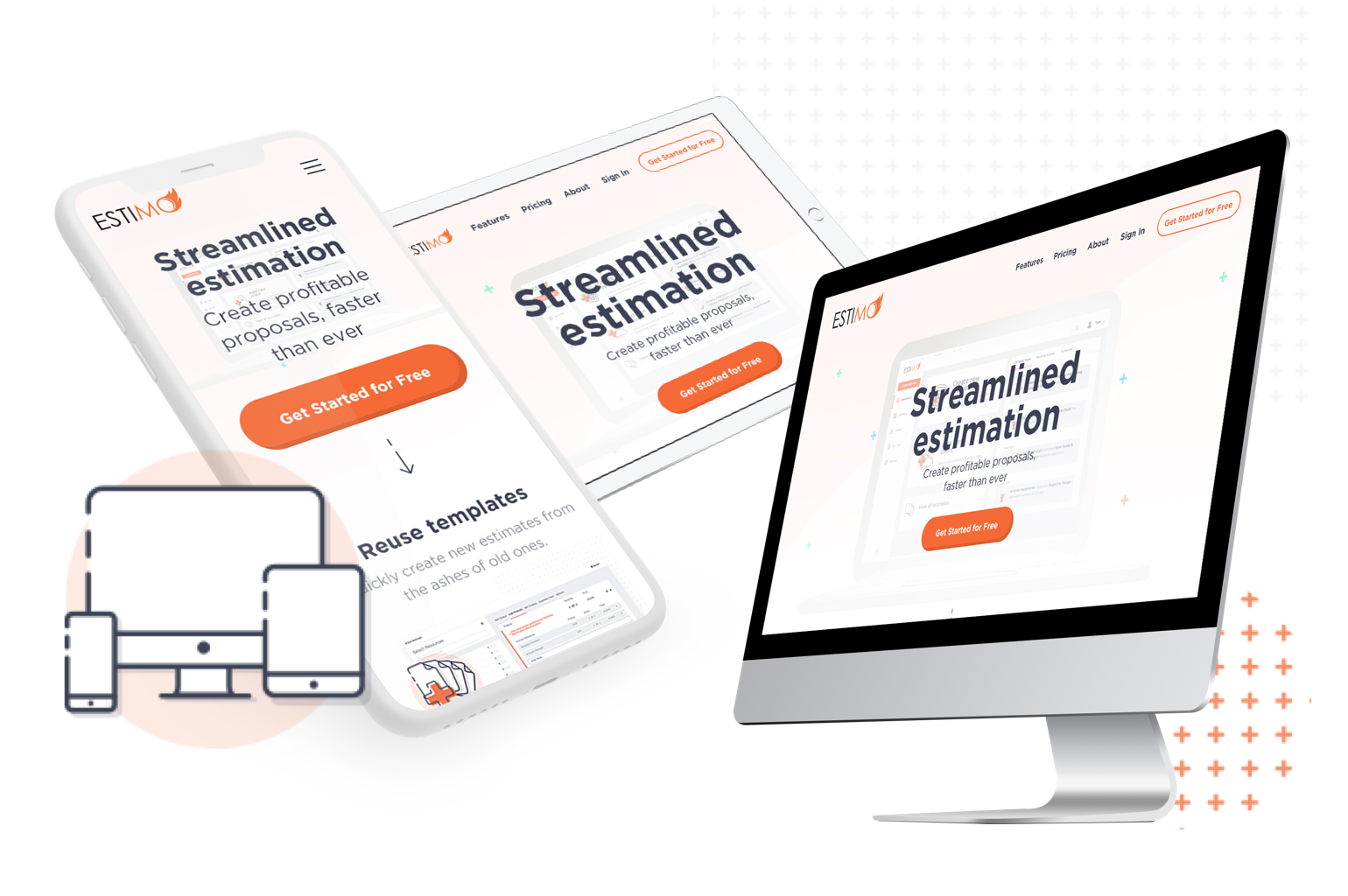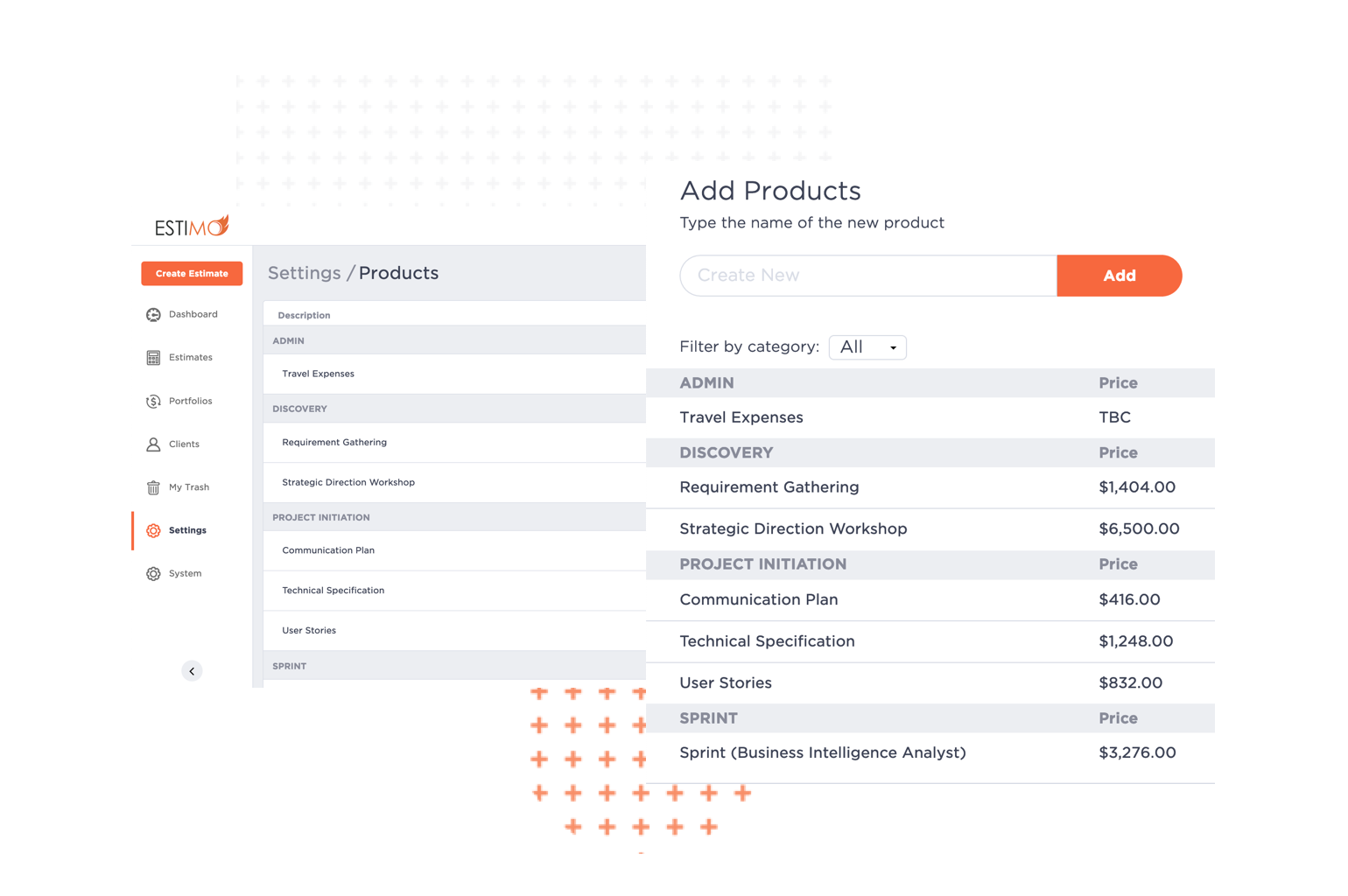 Productise your services
Store frequently sold products and services in a centralised database, so that they can be quickly added to estimates. Define internal instructions, enabling junior team members to work autonomously.
Achieve client acceptance
Generate and downloadable a beautiful PDF output, or invite external users to review, comment and accept proposals within Estimo.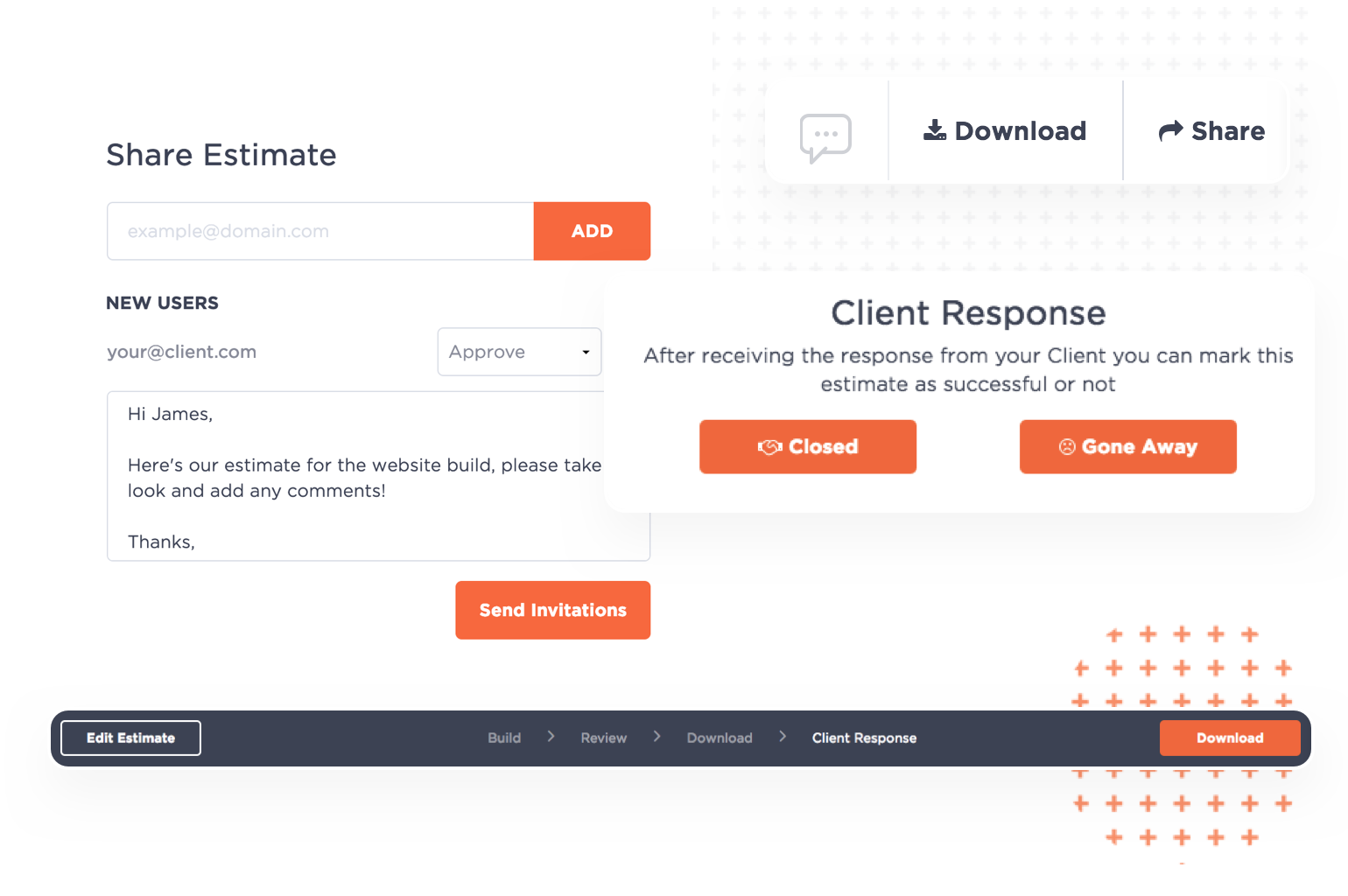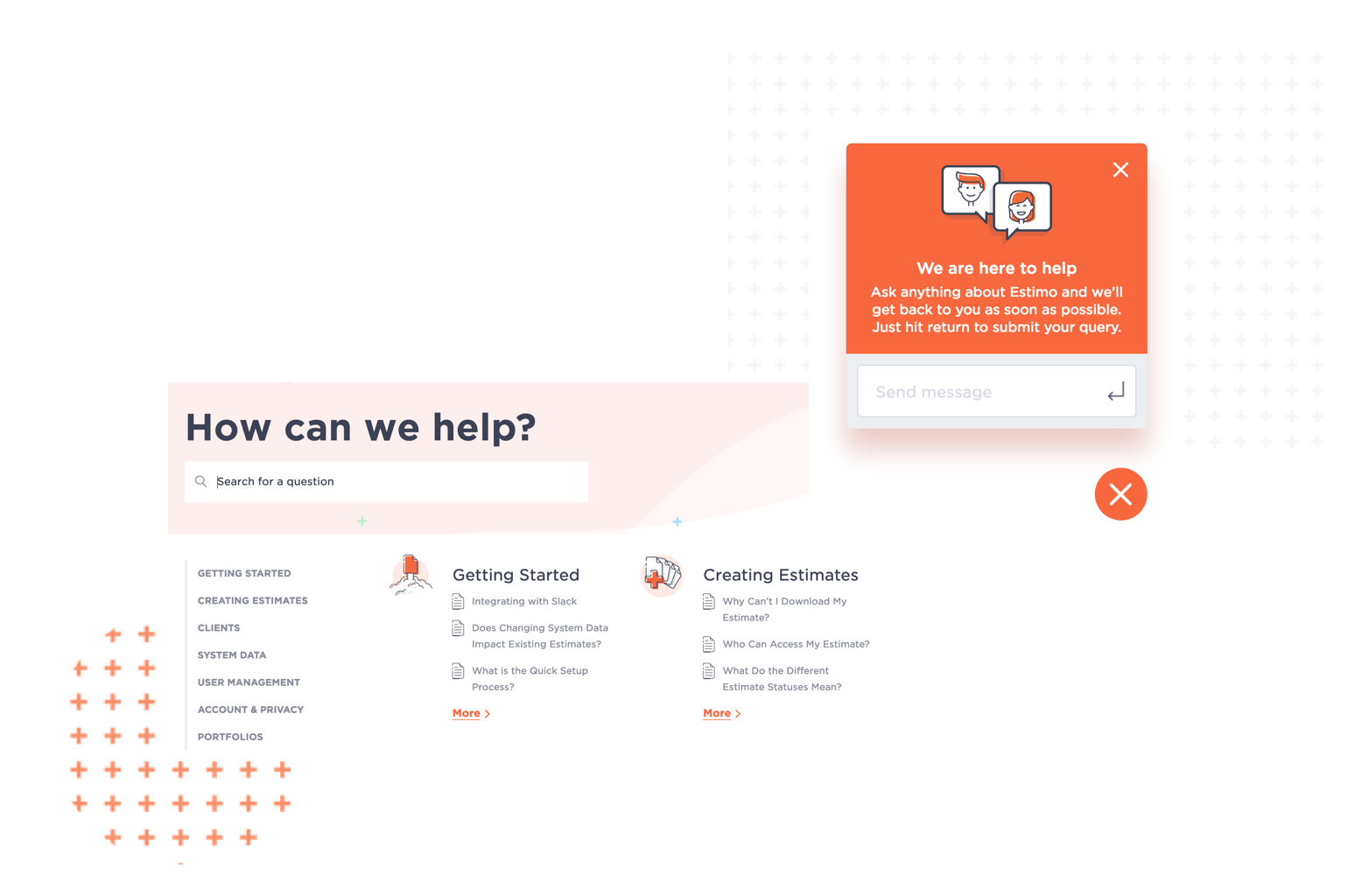 Always supported
With Estimo's onboarding process, vast support library and in-app chat support, you will always get the answer to any questions.