Introducing Value Based Products
If value based pricing has long been the norm in your organisation, or if it's an approach that you're trying to adopt more regularly with clients, then the latest release of Estimo really has you in mind.
Value based pricing works outside of a traditional rate card model. Except for ensuring that pricing covers costs, this concept produces estimates that define less upon the actual effort required by the supplier. Instead, under the value based methodology, pricing is defined by the estimated value of the product / service to the specific customer.
To reflect this common shift, you can now add value based products in Estimo. These can be created within the product directory – perfect for re-use – or directly via the estimate builder interface.
Find out how to setup value based products on Estimo here
Measuring Resource Usage Over Time
As described in a previous post, our Portfolios function allows you to reconcile the estimated (via Estimo) vs. actual (via Atlassian Jira) values on a project.
Our latest release expands this function to include a visual representation of Resource Usage Over Time.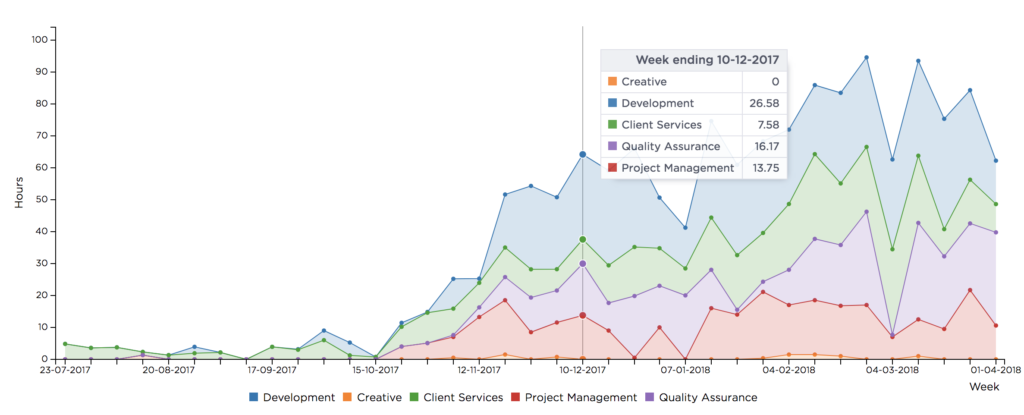 This visualisation is particularly useful for Project Managers, tracking project budgets. It provides an at a glance view for portfolio managers, who are looking for patterns across multiple projects.
Find out how to reconcile estimate and project data with Estimo Portfolios
Estimate Builder Upgrades
Based upon user feedback, we are always adding and tweaking the core Estimate Builder. With this release, we introduce the ability to 'star' frequently utilised Collaborators & Reviewers, streamlining your workflow.
We also introduce product sections. Estimate products can be grouped together, and made much more consumable: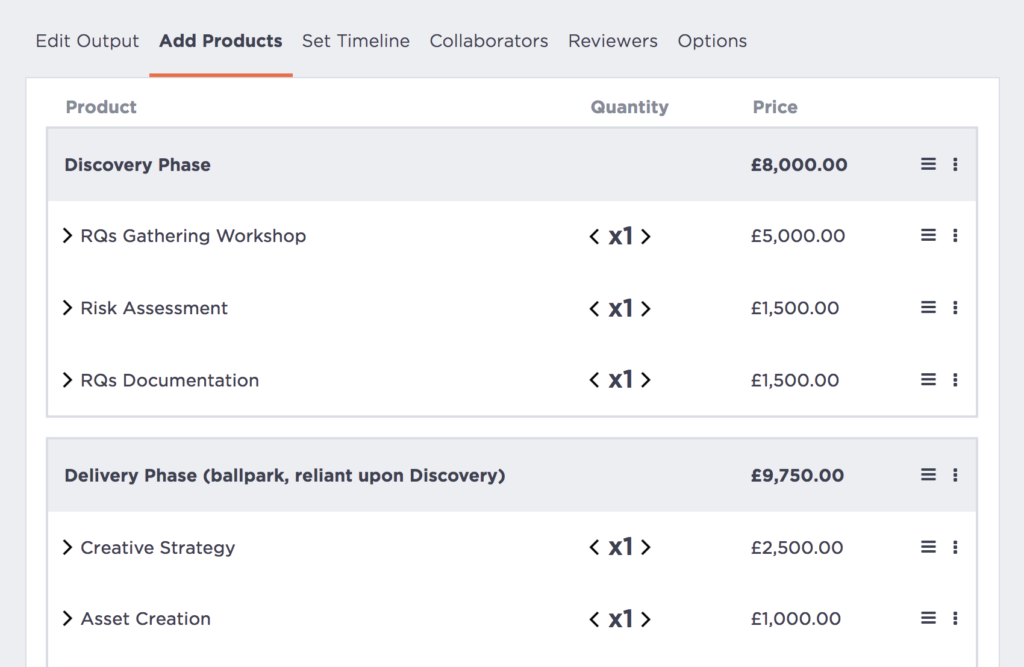 Try it out now: trial Estimo for 30 days, completely free
We are constantly investing in Estimo's features. Let us know if you have any feedback, or specific requirements.